Chris Brewer, Manager of Customer Development for Lean Scheduling International
Advanced Planning & Scheduling software is designed to improve the synchronization of your manufacturing processes, giving you greater visibility & control to increase utilization and on-time delivery, while reducing inventory levels and waste. So, what is the best production planning and scheduling software solution for manufacturers? We have been asked this question many times over the years. However, the answer is not quite that simple… Instead of just throwing some answer out there like many others do, it's better to explain what it takes to be the best production planning and scheduling software. Here is what we know…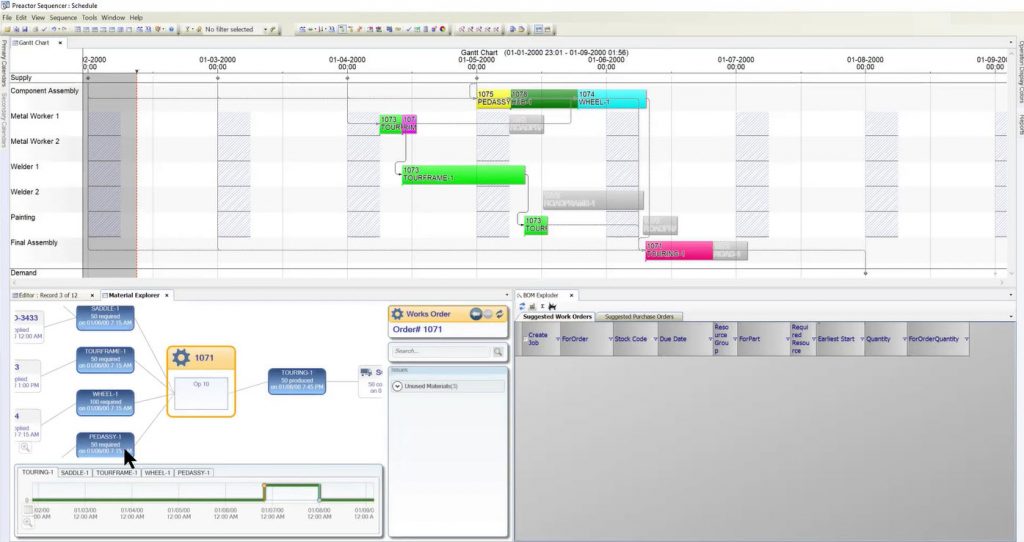 Production Planning & Scheduling Software Must Be Visual & Easy-to-Use
An Advanced Planning & Scheduling (APS) software solution must be visual and easy-to-use. It should not require an astrophysicist with 2 PhDs to create and modify schedules! Planners & schedulers must have a tool that gives them the schedule data in a visual way, that is easy to understand and even easier to produce & modify. When a solution becomes overly complex, users will eventually turn back to their "old way of doing things," like spreadsheets and whiteboards. So, if your advanced planning and scheduling software isn't visual & easy-to-use, you're wasting your time and money.
An APS Solution for Manufacturers Must Be Agile
If you're in manufacturing, you know how quickly things change from day-to-day. Many planners & schedulers spend countless hours every week producing schedules that are already useless by the time they are released because of changes that have happened in the meantime! That is why it is vital to choose an APS solution that is agile. When inevitable breakdowns occur, materials get delayed, workers call in sick, or other unexpected events happen, your advanced planning and scheduling solution must give you the ability to manage change quickly and easily.
Integration is Vital for an Advanced Planning & Scheduling Solution
We live in a data-driven age, where systems integration is required for efficiency. It is common for manufacturers to utilize Enterprise Resource Planning (ERP), Materials Requirements Planning (MRP), Manufacturing Execution Systems (MES), and other solutions to streamline their businesses. Your production planning and scheduling software should seamlessly integrate to each of these data systems for up-to-the-minute updates. By creating schedules that are current & accurate, you will achieve greater efficiency throughout your production process.
APS Must Be Configurable & Scalable
Every manufacturer has certain qualities and processes that make them unique. You should never have to choose an Advanced Planning & Scheduling software solution that causes you to throw out your current processes in order to make it work! The ability to configure the software to your unique processes as well as have the flexibility to make modifications quickly & easily as you change and grow with time is key. Without a doubt, to ensure success in the short- and long-term, the APS solution must be configurable and scalable.
Manufacturing Planning & Scheduling Software Must Model Your Reality
You already know that creating a manufacturing schedule is more than just telling your shop floor what to do. Just because you give them a schedule doesn't mean that they actually have the ability to follow it! There are many variables that affect the schedule. An accurate schedule is dependent on reflecting your real-life production constraints by considering your finite capacity of resources such as machines, labor, tools, and availability of materials. If your Advanced Planning & Scheduling software solution doesn't accurately model your shop floor realities, it isn't doing its job.
So, The Answer?
In today's global economy, it is vital for manufacturers to have an edge over their competition in order not just to survive but to thrive! Companies are constantly searching for ways to become more efficient & profitable. We firmly believe that without an Advanced Planning & Scheduling software solution, they will never truly achieve this goal. We know this because we have focused solely on helping manufacturers achieve this goal through APS implementations for over 25 years. So, the answer? The answer is complex but very simple: The best production planning & scheduling software for manufacturers is one which is visual & easy-to-use, agile, integrated, configurable, scalable, and reflects your shop floor realities. It can't be some of these things, it has to be ALL of them. Our years of experience gives us an edge on understanding the best APS solutions on the market, and we are willing to share that knowledge with you!
Want to know more? We have a wealth of resources on our website such as case studies & videos so that you can see for yourself! Recently, LSI's Senior Project Architect Fraser Bonnett was featured on the Siemens Digital Industries Software partner blog in recognition of his article entitled "Why Your ERP is NOT a Production Planner." Check it out! If you have any questions or wish to see more, always feel free to contact us.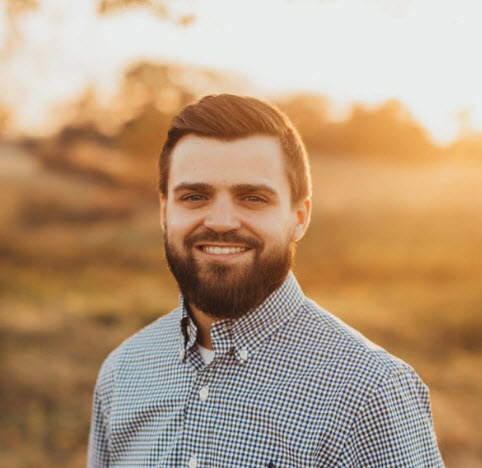 As Lean Scheduling International's Manager of Customer Development, Chris Brewer works with LSI's clients on a daily basis to understand their present struggles and provide them with the tools and support they need to overcome and excel.