We are excited to announce that the latest version of Opcenter (Preactor) APS Version 18.3 has been released!
Opcenter APS 18.3 enables complex grouping of operations and improves user experience significantly.
Opcenter APS 18.3 brings you the following benefits:
Operation aggregation
Enables complex grouping scenarios
Offers greater support for batching of cross-order operations
Improves material explorer user experience
Large dataset load performance improvements
Enhances integration with Opcenter scheduling electronics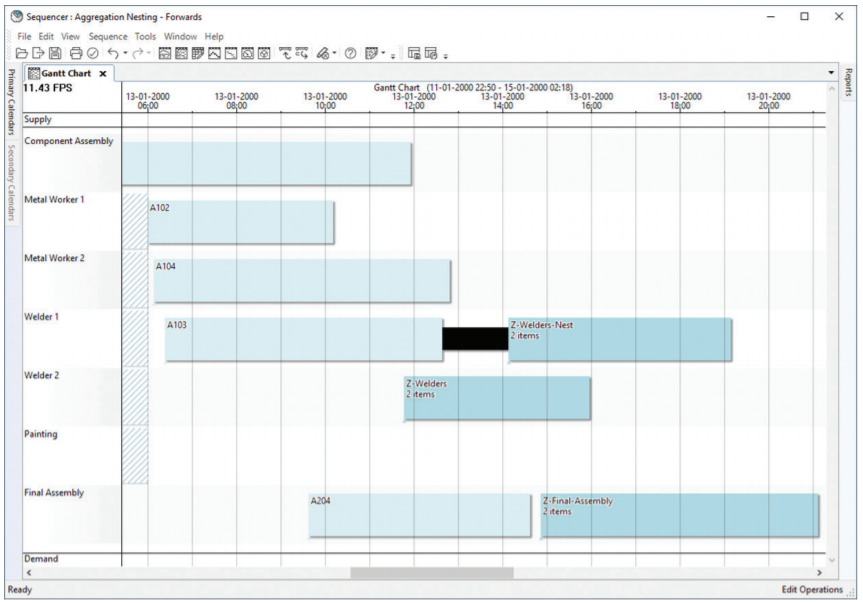 Already using Opcenter APS?
See what's new in Opcenter APS v18.3
Are you ready for your upgrade? We are here to help! Contact us
Want to learn more? Opcenter APS products can be used for long-term strategic planning covering months and years, medium-term tactical planning with a few weeks planning horizon and for detailed sequencing and scheduling. Opcenter APS can be installed out of the box, and can be customized and configured where necessary. It can be used standalone to manage planning and scheduling, and is also designed for integration with other software such as ERP, MES, Data collection, Forecasting, Demand Planning and OEE applications. Find out more about Opcenter APS.