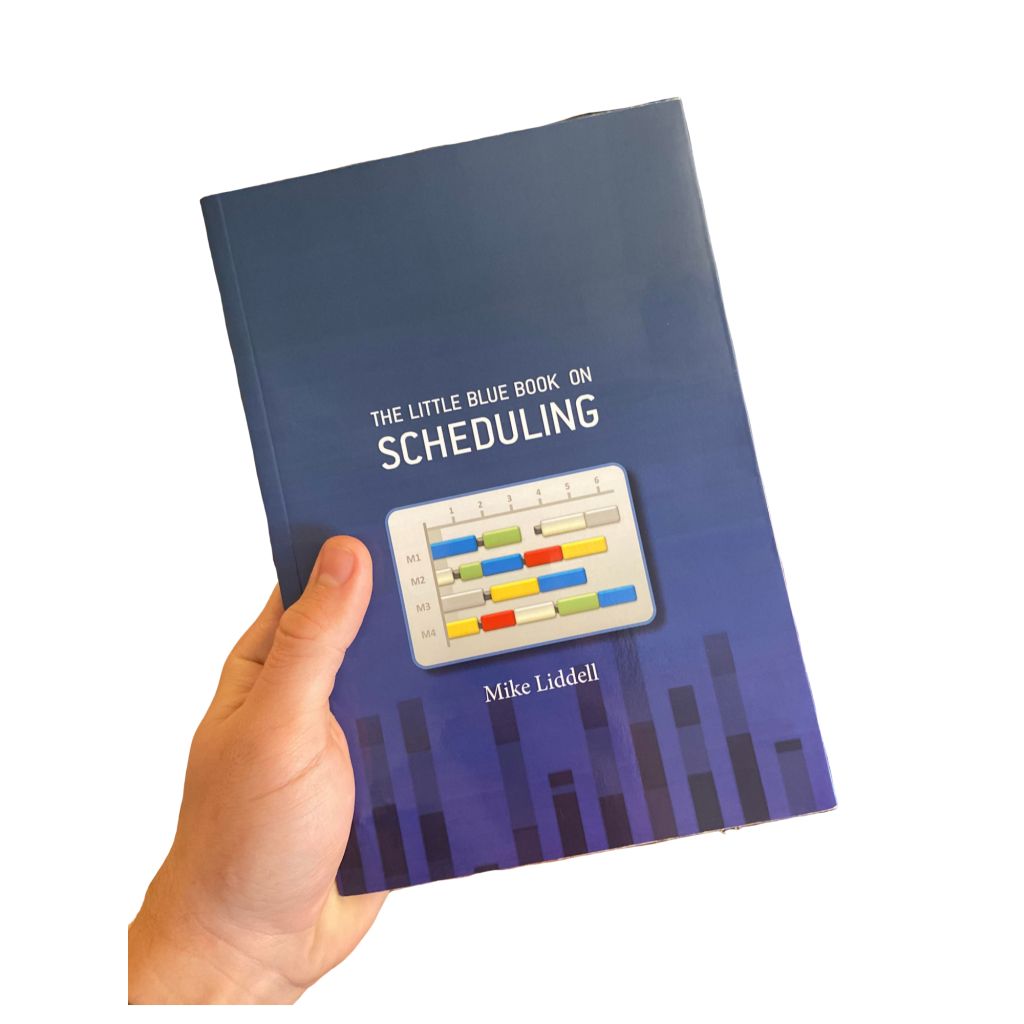 The Little Blue Book on Scheduling
Author Mike Liddell, CEO of Lean Scheduling International, has written this book for all of those who have been frustrated by the severe limitations of their ERP or legacy system in the areas of planning & scheduling. This book is mandatory reading for manufacturing executives and managers struggling to understand the fundamental changes they must put in place if their companies are to survive and succeed in a global economy while facing rapidly changing supply, demand, capacity, & labor constraints.
The ideas presented in this book are built on the premise that companies who wish to be successful in the future must compete and win with speed, and it concludes that this is only possible with planning and scheduling systems that are able to instantly convert change into synchronized action plans.
Surprisingly enough, the root problem is neatly summarized by Mike Tyson who once said, "Everyone has a plan until they get hit!"
This book shows the reader why a great plan simply isn't good enough. A better process is also needed: a process that is able to react systematically, intelligently, and instantly to the barrage of changes coming from the market, from suppliers, and even from the activities within one's own organization. 
A couple of hours spent reading this book will help anyone who is looking for a better way to schedule because many of the pitfalls can now be avoided. The lessons in this book can't be found in textbooks or by studying the latest management theories. According to Mike Liddell, "These lessons are the result of decades of rolling up our sleeves, getting into the trenches, and helping clients solve real scheduling problems."
The Little Blue Book on Scheduling will guide its readers though the process of selecting the right tool and seeking the best advice.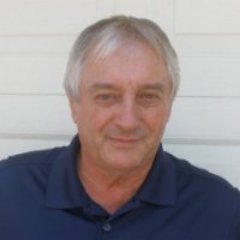 Since 1990, Mike Liddell has worked with clients at the shop floor level, uncovering the many myths that surround MRP-based planning systems, and his findings are staggering.
Liddell found that even today, most ERP vendors are selling and implementing planning modules that are based on technology that was developed in the early 1980s. Because these systems are fundamentally a materials centric view of the world, they have little, if any, ability to deal with time constrained events. Liddell concludes that selling planning systems that can't handle time is one of the greatest cons ever perpetuated on the unsuspecting minds of manufacturing management.
Liddell feels that the damage to manufacturers who use these systems is far worse than anyone can ever imagine. Its not just the cost of adding buffers at every level and the constant confusion, its also the dichotomy between planning systems that are constantly trying to increase waste and techniques, such as LEAN, that are attempting to eliminate waste.
The Little Blue Book on Scheduling tries to simplify these issues so that managers and executives can understand what they are really dealing with. Hopefully, this information will not only stop them from making important decisions based on faulty information, it will also lets them know what steps they should be taking to fix these problems.
Great description of the real batch-process industry, all firms of this kind must read this book and follow its advice.
Mike Liddell is one of those rare people who is usually referred to as an 'expert' or 'guru' (a well deserved title), yet can write in a clear and entertaining manner that compels the reader to 'just read one more section.' Then another. And another…
Want a copy of the Little blue book on scheduling?
Fill out this form and we will be more than happy to send you a hard copy or PDF of the book