What is the Two Day Assessment?
The premise for the "Two Day Assessment" is that most businesses are finding that the key to success in today's fast paced world is being able to react faster and smarter than their competition. Our research has consistently shown that, at some point, most systems break down under the stress of change. Actions taken when the system breaks down often make things worse.
Because most ERP systems have glaring limitations in their ability to do planning and scheduling, APS (Advanced Planning and Scheduling) software is the obvious answer.
Essentially you will need 3 basic building blocks:
• The right APS software
• An experienced and knowledgeable implementation partner
• The right internal commitment and resources
Without a clear plan based on realistic expectations your chances of success are limited. The Two Day Assessment is designed to help you create that plan based on your existing systems, your strategic objectives, your timeframe and your budget.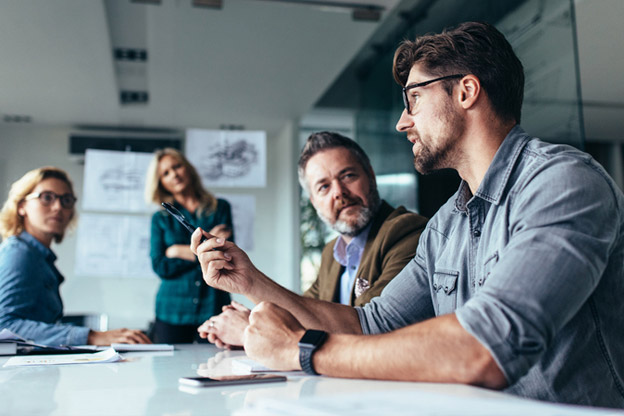 Two Day Assessment Objective
The Two-Day Assessment is designed to take you through a proven process that evaluates your existing systems and helps you understand your options. Because scheduling impacts so many functional areas, getting everybody on the same page is extremely important.
Two Day Assessment Process
Because Preactor has the potential to favorably impact so many functional areas in your organization it is important to give everyone a chance to be part of the solution. This process not only creates a better system, it gets everyone on board because they feel that they are part of the solution from day one.
Once we've scheduled the time with you to come to your facility, your Lean Scheduling International (LSI) consultant will need to perform the following interviews on-site:
Plant Tour and Opening meeting with Executives & Managers
• Identify strategic objectives
• Identify specific scheduling needs
• Identify areas of concern
Individual Reviews with Managers & Key Employees in the following areas:
Forecasting, Planning/Scheduling, Order Entry & Customer Service, Engineering (Routings & BOM's), Purchasing, Inventory, Operations & Production Management, Shop Foremen, Sales, & IT
Closing Meeting with Executives & Managers
• Present Findings
• Review options
• Present preliminary system design
In addition to the closing meeting, LSI will use its unique 80/20 design process to create your customized preliminary design document showing the following:
A top level overview of your new system capabilities with high level charts showing how your new system will integrate with your existing systems
Estimated development costs, estimated timelines, & estimated internal resource time requirements
A list of your specific scheduling needs with a brief description of how they will be addressed by Preactor
A plan that prioritizes the implementation of your most critical needs first along with a summary of your expected benefits

Read this case study about how LSI transformed one client's production efficiency by implementing Opcenter APS (Preactor) based on their findings from the Two Day Assessment