Forecast Pro is an off the-shelf forecasting package designed for business forecasters. Forecast Pro is used across virtually all industries and puts sophisticated forecasting techniques into anyone's hands. It is powerful & accurate, yet easy to use and quick to implement. You can be up and running in just days or even hours.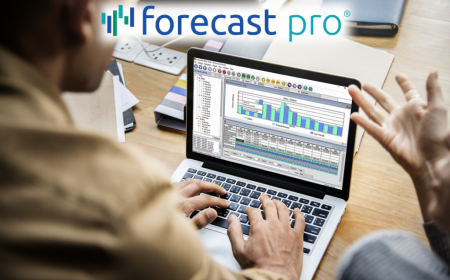 It's easy for your organization to take advantage of all that Forecast Pro offers as the premier standalone forecasting solution without abandoning your existing ERP or other planning systems.Forecast Pro can easily hook into any other systems or databases that your organization uses, freeing you from the burden of being stuck with a lackluster embedded forecasting module. With 12,000 organizations using Forecast Pro worldwide, our solution is used in conjunction with virtually every system under the sun! The forecast that you will produce with Forecast Pro can then be imported into your Preactor Advanced Planning & Scheduling modules to aid in your strategic long term planning decisions.
See something interesting?
We'd be more than happy to answer your questions or give a demo