Years Delivering Quality APS Solutions
Combined Years of Technical Experience on LSI's Team
Satisfied Clients in our Book of Business
of Preactor North America Market in our Client Base
What's Best for the Client
Over the last 25 years, LSI has seen many systems come and go. This has left a trail of unhappy customers who invested a significant amount of time and money on a production scheduling software that never actually worked for them.
Our deep software and industry expertise allow us to deliver APS solutions that address your specific planning and scheduling needs. By avoiding the numerous and expensive pitfalls that typically ruin most advanced planning & scheduling implementations, LSI helps you drastically reduce the amount of time it takes to realize measurable results while putting in place a growth platform that allows you to constantly improve and innovate.
With The Resources You Need...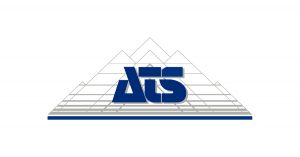 ATS Lean Scheduling International is part of ATS Global, the Independent Solution Provider for Smart Digital Transformation. Since 1986, ATS has been undertaking continuous improvement initiatives and manufacturing IT solution design, deployment and 24/7 support assignments delivering tangible business value to customers world-wide.
Explore What We Are Doing Better
LSI was founded by Mike Liddell and Dan Hahn in 2001 to help manufacturers adopt and succeed in the implementation of innovative Advanced Planning & Scheduling (APS) software solutions. Combining their skills, Mike and Dan created and perfected a unique process designed to take manufacturers from a typical but flawed ERP planning and scheduling to a process that is driven by customer demand while delivering on exceptional customer service.
LSI not only helps clients select the right solution, we also help them implement technology and get more from their investment by implementing better business processes in ways that extract its full potential throughout the production manufacturing workflow.
Dan Hahn has over 30 years working in retail and manufacturing technologies, including system selection, project management, implementation, and development. Prior to founding LSI with fellow consultant & author of The Little Blue Book on Scheduling, Mike Liddell, Dan achieved numerous accomplishments and client successes including reducing a major manufacturer's inventory by $20M with a 40% reduction in manual effort.
Hans Albright joined LSI in 2017 and has 30 years of experience in manufacturing, including 5 years spent scheduling two plants in the Print and Packaging Industry. He has spent the last 20 of these years both implementing and selling large ERP systems. Hans brings his real-world manufacturing and consulting experience to his business development approach. He has a long history of and commitment to partnering with clients to ensure long-term, mutually-beneficial relationships. 
Chris Brewer is a seasoned professional with a proven track record in delivering exceptional customer experiences and driving business growth. With a rich history in customer development & marketing, and a background in industrial OEM & MRO manufacturing consulting, Chris joined the LSI team in 2017. His unique blend of skills and insights has enabled him to adopt a strategic approach to customer success, leaving a lasting impact on both the organization and its valued clientele. 
Fraser Bonnett, after a merger with Quinn & Associates, joined LSI in 2018, bringing with him over 20 years of experience implementing Advanced Planning & Scheduling software. In 1998, Fraser and his team at Q&A were the first partner to bring Opcenter APS, formerly Preactor, to the United States. Prior to his APS experience, Fraser spent 10 years as a program manager with the US Air Force and 3 years working with SCADA software at Raytheon. He now serves as the Global APS Subject Matter Expert for ATS Global.
The 3-Legged Stool Strategy
The difference between implementing and building an APS solution that can give you a permanent strategic advantage is NIGHT and DAY. LSI knows with absolute certainty, the only way to achieve meaningful results implementing a successful planning & scheduling solution is to adopt a three-legged stool strategy. Unless you take time to ensure all three legs are firmly in place, your APS solution will give you only minimal benefits.
The first step is having the right solution for your needs. With 25+ years of experience, we've seen it all and know what works best.
It's vitally important to have the right implementation partner. LSI has more APS experience than anyone else in North America .
The Right People & level of Commitment
This is you and your team. Without your team committed to a successful implementation, there is no viable solution.
While no two advanced planning & scheduling software solution implementations are exactly the same, we have a proven process for working with clients. Find out more about this process and how we work with you.
"THE SUCCESS OF PREACTOR HAS HAD AN ENORMOUS IMPACT ON OUR ABILITY TO SERVICE OUR CUSTOMERS AND SUPPORT THE STRONG GROWTH IN REVENUES WE HAVE EXPERIENCED OVER THE LAST FEW YEARS."
Tim Dietzler
Operations Planning Manager, ProAmpac
"ALTHOUGH WE ARE A 70% MAKE-TO-STOCK MANUFACTURER, PREACTOR ALLOWS US TO MANUFACTURE WHAT OUR CUSTOMER'S NEED, WHEN THEY NEED IT. IT ALLOWS FOR THE FLEXIBILITY TO MIX MADE TO STOCK AND MADE TO ORDER ITEMS INTO OUR OVERALL PRODUCTION MIX WHILE MAINTAINING CUSTOMER SERVICE LEVELS. PREACTOR ALLOWS US TO VALIDATE OUR NEAR-TERM SCHEDULE WHILE PLANNING INVENTORY IN THE LONG TERM. THIS ALLOWS US TO BALANCE LOWER INVENTORY LEVELS WHILE GROWING OUR BUSINESS."
Patrick Hoffman
Director of Inventory, Samuel Strapping Systems USA
"I FEEL VERY PASSIONATE ABOUT WHAT LSI HAS DONE TO MAKE FORT WALTON MACHINING MORE SUCCESSFUL AS A COMPANY"
Joe Spradlin
IT Manager, Fort Walton Machining
"THE LSI TEAM TOOK THE TIME TO UNDERSTAND MY SCHEDULING NEEDS, TO UNDERSTAND THE RULES WE WANTED IMPLEMENTED IN OUR SCHEDULING. THEY WORKED TIRELESSLY TO CREATE A SCHEDULING SOLUTION THAT BOTH REFLECTED THESE RULES AND IMPROVED OUR PRODUCTIVITY AND ON-TIME DELIVERY TO THE CUSTOMER. TOGETHER WITH LSI WE WERE ABLE TO SUCCESSFULLY IMPLEMENT PREACTOR AS WELL AS A SHOP FLOOR MANUFACTURING EXECUTION SYSTEM TO IMPROVE OUR PERFORMANCE TO THE PLAN."
Paul Mittendorff
Director of Manufacturing Systems, Hoerbiger
"THE LSI TEAM HAS WORKED HARD TO UNDERSTAND OUR BUSINESS AND TO CREATE A SCHEDULING SOLUTION THAT ALLOWS US TO SCHEDULE THE WAY WE NEED TO SCHEDULE TO RUN OUR UNIQUE BUSINESS."
Leigh Sargent
Founder, Applied Composites Engineering
"BECAUSE OUR EXTRUDING DEPARTMENT HAS SO MANY COMPLEXITIES, NOT EVERYONE BELIEVED WE WOULD BE ABLE TO ACCURATELY AUTOMATE OUR SCHEDULING PROCESS. HOWEVER, THE LSI TEAM WORKED TIRELESSLY WITH OUR SCHEDULERS AND THE RESULTS HAVE BEEN SPECTACULAR. WE HAVE GROWN THE BUSINESS WHILE REDUCING COSTS BY ELIMINATING MANUAL EFFORT AND REMOVING CONFUSION. EVEN MORE IMPORTANTLY, WE HAVE IMPROVED OUR CUSTOMER SERVICE AND OUR BOTTOM LINE"
Michael Conway
CFO, Summit Packaging
If You're Going to Take on APS, Make The Right Choice
Contact us to set up a discovery call