For over 25 years, we at ATS Lean Scheduling have specialized in the implementation of production planning & scheduling solutions for manufacturers. Advanced Planning & Scheduling (APS) software is data-driven, so it's key to have the solution integrated with your other important production data systems. One key piece of information is your forecast! However, we've noticed over the years that not all of our clients have a trusted solution for creating & maintaining their forecast. If that's you, let us introduce you to the perfect forecasting software for manufacturers, Forecast Pro!
What is Forecast Pro?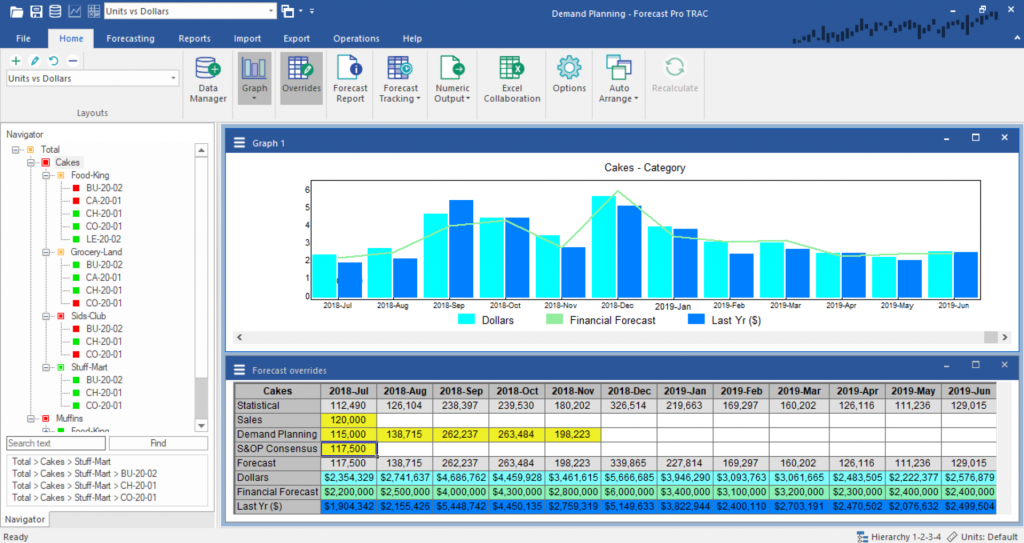 Forecast Pro is proven off-the-shelf software used by organizations around the globe for creating statistically-based accurate forecasts that can be readily integrated into broader planning systems. Designed specifically for business forecasters, Forecast Pro is easy-to-use yet provides state-of-the-art methods and comprehensive tools, making it easy for you to automatically create reliable forecasts in seconds.
Forecast Pro empowers your team by providing comprehensive features for building a successful forecast process including:
tools for efficiently managing, monitoring, and improving forecast processes
easy integration into larger planning systems (including Opcenter/Preactor Planning & Scheduling)
built-in capability to support S&OP processes
low IT overhead
forecast value add reporting
With Forecast Pro, you can create accurate forecasts quickly and easily using proven statistical forecasting methods. Research has shown that no single method works best for all data, which is why Forecast Pro provides a complete range of forecasting approaches to address all types of business needs. Forecast Pro's models accommodate seasonal demand, product hierarchies, product promotions, slow-moving items, causal variables, outliers and more.
It's easy for your organization to take advantage of all that Forecast Pro offers as the premier standalone forecasting solution without abandoning your existing ERP or other planning systems. With over 12,000 organizations using Forecast Pro worldwide, the solution is used in conjunction with virtually every system under the sun! The forecast that you will produce with Forecast Pro can then be imported into your Opcenter Advanced Planning & Scheduling modules to aid in your strategic long term planning decisions. If you're interested in hearing more, please Contact Us!