Calling all Opcenter APS users: Opcenter APS 2204 is now available! If you are running v18.6 or below and are up-to-date on your annual maintenance, LSI can help you upgrade to the latest version! Siemens Digital Industries Software has now moved to a year & month-based version numbering systems, therefore, version 2204 follows version 18.6. Here's everything you need to know about the new release.
Latest Features:
Customize the material explorer screen
Trace chart interaction
Leverage reporting compatibility
Use network license management
Integrate MOM portfolio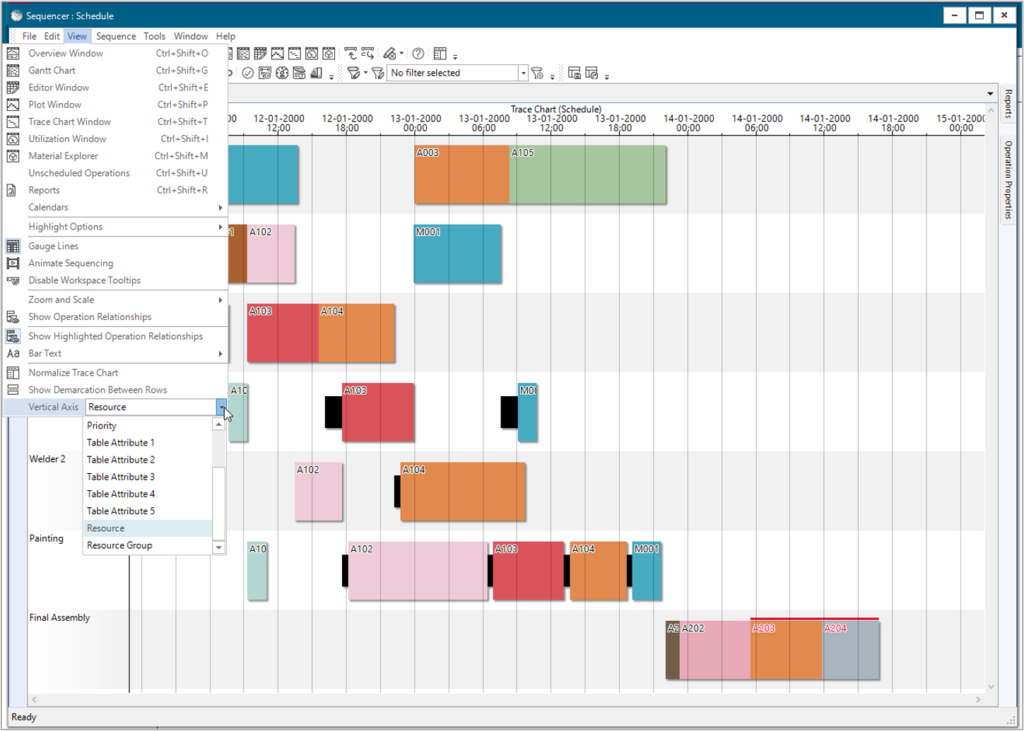 Benefits of Opcenter APS 2204:
Increase resource utilization and on-time delivery
Use Opcenter APS 2204 for greater visibility and control
Reduce inventory levels and waste
Visualize scheduling through XaaS with Opcenter APS Anywhere – Viewer
Create custom reports and easily define workorders
For additional details, check out the full release notes: What's New in Opcenter APS 2204
If you're ready for your upgrade, Contact Us today!
Opcenter™ APS software, which is part of the Xcelerator portfolio, the comprehensive and integrated portfolio of software and services from Siemens Digital Industries Software, is a family of production planning and scheduling products that can help you improve the synchronization of your manufacturing processes. This gives you greater visibility and control, enabling you to increase resource utilization and on-time delivery while reducing inventory levels and waste. Opcenter APS is a highly customizable capacity planning and scheduling package.