ATS Lean Scheduling was recently featured in an article by The Fabricator, a leading publication in the metal fabrication industry. The article, based on Tim Heston's interview with LSI Vice President Dan Hahn & former CEO Mike Liddell titled "Perfecting the Job Shop Schedule in Metal Manufacturing," highlights the challenges that job shops face in scheduling production, and how Advanced Planning & Scheduling (APS) software can help streamline the process.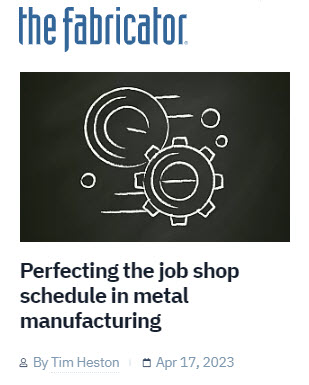 The article begins by discussing the complexities of job shop scheduling, noting that it can be difficult to balance competing priorities such as meeting customer demands, minimizing downtime, and optimizing machine usage. It then goes on to describe how ATS Lean Scheduling's implementation of APS software can help address these challenges, by providing real-time scheduling updates and allowing users to adjust schedules on the fly.
One key feature of the software, is the ability to automatically calculate and optimize schedules based on a range of factors, such as machine capacity and operator availability. This can help reduce the need for manual scheduling, which can be time-consuming and error-prone.
"Lately, we've seen a lot of issues with people and materials, and shops have a hard time maintaining a consistent group of talented people," Hahn states. "They're now looking to us [APS software providers] to give them the ability to reschedule, reshuffle, and react to change."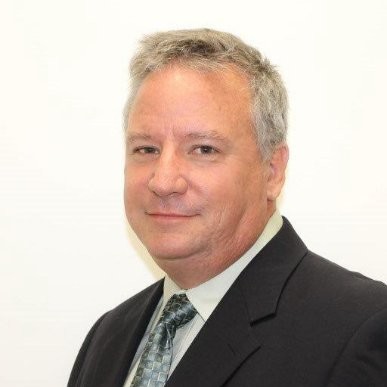 For metal fabricators, the article provides a great overview of the benefits that LSI can offer to metal manufacturers and job shops. We're thrilled to be featured in such a respected publication, and we hope that the article will help more businesses learn about the advantages of using Advanced Planning & Scheduling software.
To read the full article, please visit The Fabricator's website at https://www.thefabricator.com/thefabricator/article/cadcamsoftware/perfecting-the-job-shop-schedule-in-metal-manufacturing.
If you're interested in learning more about Advanced Planning & Scheduling (APS) solutions and how it can strategically improve your business processes & profitability, please Contact Us to set up a quick chat!