At LSI, we use the APS Pyramid to help clients understand how they are using APS compared to what others are doing. This is very useful for companies who have achieved some success but are ready to go to the next level.
In any Preactor implementation, we advocate keeping it as simple as possible. Our 80/Twenty methodology was designed around this principle. Focus on getting 80% of the benefit as quickly as possible, to begin reaping the rewards of the software. In most cases we will go back about six months after the implementation to understand:
Where you are in the APS Pyramid
Where you need to be
What will it take to get you there, including:

More accurate scheduling logic
More accurate constraints (Materials, Secondary Constraints, Integration, etc.)
Changes to your processes
Better measurements (KPIs)
Scheduler Training opportunities
Improved Reporting opportunities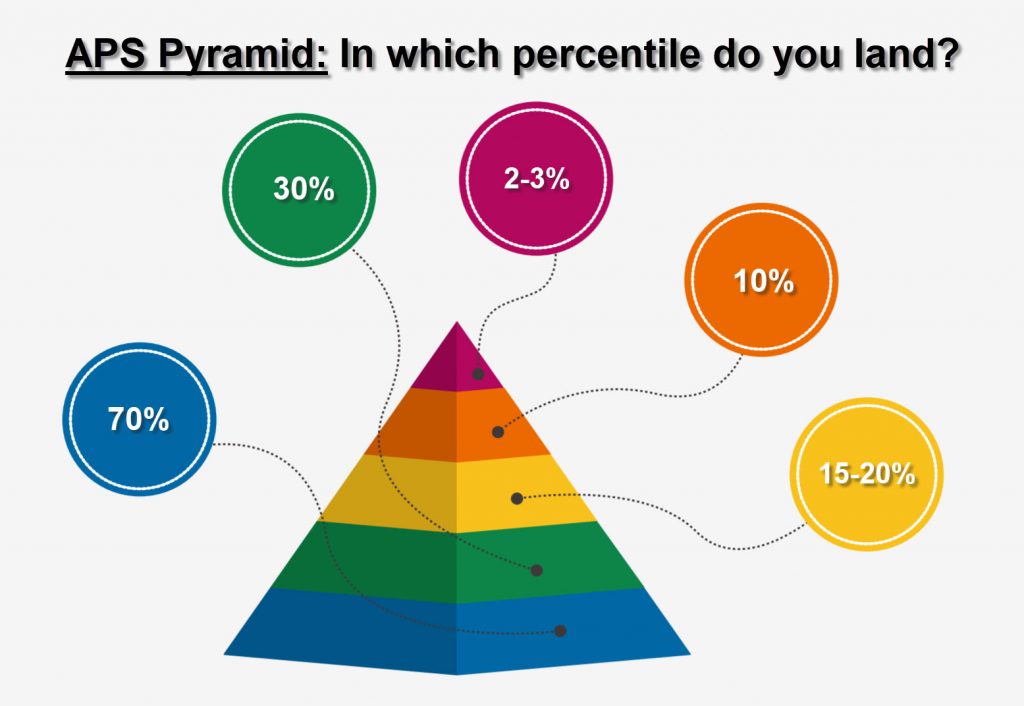 If you are interested in our APS Pyramid Assessment and how you can get to the next level, or if you would like more information as we develop our APS Pyramid Self Assessment, please email Chris Brewer at ChrisB@lean-scheduling.com.