CompliantPro™ QMS Software is a tool that insures a company's quality assurance requirements are documented in a single, integrated system breaking down silos of information managed as point solutions. CompliantPro allows an organization to manage their compliance and regulatory requirements beyond just document control. Every company independent of market, size, or product requires a repeatable and documented quality management system. We are able to provide it under a single umbrella.
Key areas include Environmental Health & Safety, Enterprise Risk Management, Training & Qualifications, Audits, and customer / supplier management.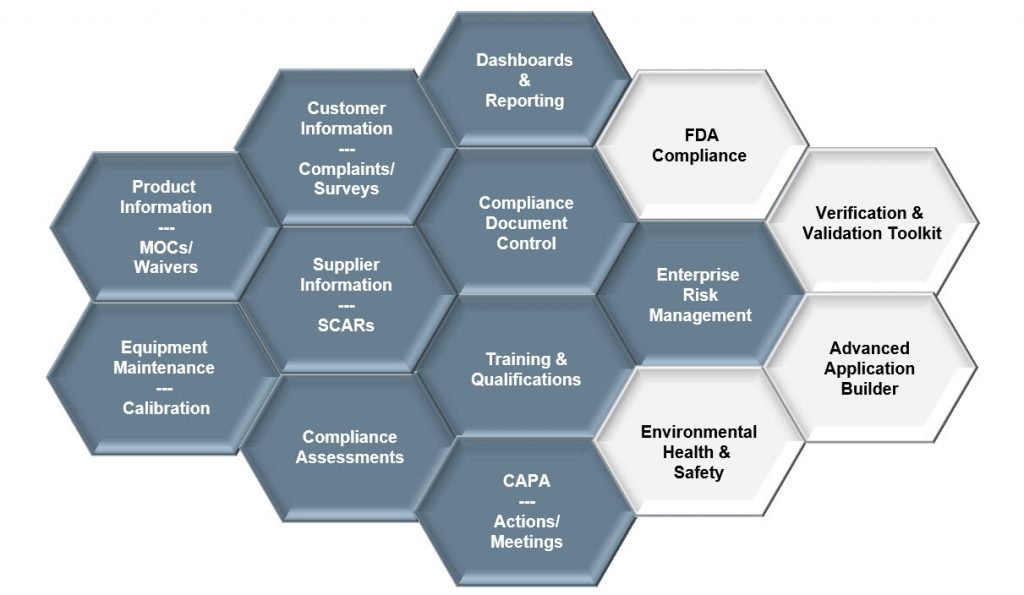 An integrated compliance management software solution
CompliantPro™ is an integrated compliance solution, providing sustainable support for the areas of corporate governance, risk management, and compliance. The following elements are fundamental to these themes and their requirement:


Complying with laws, meeting standards, and fulfilling shareholder requirements all necessitate a company's own effective compliance management. Compliance with laws and standards, however, is only part of the copious theme of compliance. Viewed holistically, compliance management creates transparency in each of the defined company processes. This, in turn, means adhering to the relevant guidelines, regulations, and requirements.
The result is value-oriented and reliable corporate management that will sustainably satisfy the most diverse interest and stakeholder groups. This calls for an integrated, long-term solution that instead of dealing with each area individually and independently, provides optimal and proactive management of all relevant themes.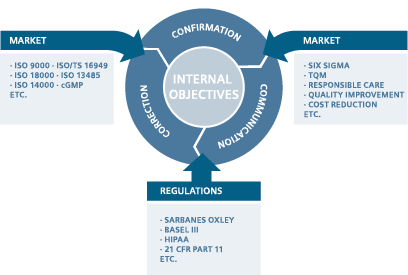 What CompliantPro™ does well:
Promotes a culture of compliance
Provides compliance with all relevant standards and regulations
Ensures legal requirements
Prepares you for audit readiness
Offers a highly configurable and scalable software solution
Able to be used in every organization, no sector restrictions
Illustrates different types of documents, different rights, and workflows
Provides ease of use and a light footprint through web-based application
CompliantPro™ can be adapted to suit the existing company processes and map them clearly. Integrated control functions and responsibility structures enable a fast and effective flow of information, which in turn enables a quicker identification of trends and risks and the avoidance of negative consequences. Process optimization enables the improved overall corporate optimization and cost-saving.
For more information or to request a demo, please contact Chris Brewer at chrisb@lean-scheduling.com