Chris Brewer, Manager of Customer Development for ATS Lean Scheduling International
I had just flown through San Jose airport in March 2020 when I caught word that TSA agents at that location had been diagnosed with COVID-19. At the time, I didn't think much of if. It'll pass by quickly like the flu, I thought. Here we are, over a year later, knowing that was not the case. Our world has been shaken and we are still feeling the lasting effects to our global economy & supply chain. Fast forward to March 2021 when a 1,300 foot, 200,000-metric ton container ship belonging to shipping company Evergreen Marine found itself lodged in the Suez Canal. Nearly 12 percent of global trade passes through that canal. After 6 long days, the canal was open again, but experts suggest that the impact on the supply chain could last for months. As a manufacturer, what do you do when there is major volatility in your supply chain? No one is immune to it. We are living in an ever-changing, fast-moving, volatile world. Manufacturing does not operate the same way that it did one year ago, let alone 10-20 years ago. If the past year has taught manufacturers anything, it's this: It's time to digitalize production scheduling.
I've heard many say that they've managed their manufacturing with the same processes & systems for decades. Why change something if it's worked for so many years? The answer? Your competition is changing with the world and is better prepared for the future. It is vital that you have the ability to react faster & smarter to change. Without a digitalized manufacturing environment, it's nearly impossible to do this. In the cases where it is possible, it's surely not sustainable. Companies must find ways to become more efficient if they wish to continue growing and be relevant for decades to come. Yes, I provided extreme examples of change above, but how about machines breakdowns, delayed purchase orders, material shortages, labor constraints… This is the reality of your shop floor environment! If you're not prepared to adjust and tackle these common headaches quickly & efficiently, your customers will be finding a new supplier because of those missed delivery dates.
So, what can you do improve and take a step toward digitalization? An Advanced Planning & Scheduling (APS) solution is a great place to start. APS software is designed to improve the synchronization of your manufacturing processes, giving you greater visibility and control to increase utilization and on-time delivery, while reducing inventory levels and waste. With an APS solution, you will be able to break free from spreadsheets and redundant programs, streamlining your production scheduling, and finally giving you the edge over your competition. Easily integrated with your current data systems (ERP, MRP, MES, etc.), you'll be creating schedules that are current & accurate, allowing you to achieve greater efficiency throughout your production process. More insight leads to less stress and better decision making. Not only will you be able to manage change as it happens, but you will achieve greater overall visibility, on-time delivery performance, improved customer service, inventory reduction, cycle time reduction, a boost in productivity, and overall profitability!
It's time to get prepared for the future. For over 25 years, ATS Lean Scheduling International has been delivering quality Advanced Planning & Scheduling solutions. What you're reading is experience speaking. Don't just take it from me, I encourage you to head on over to read a few of our case studies. Then, reach out and let's get this conversation started. You've seen how much has changed over the past 12 months… what will the world look like in another 12 months? The better question is: How well will you be prepared to manage inevitable change?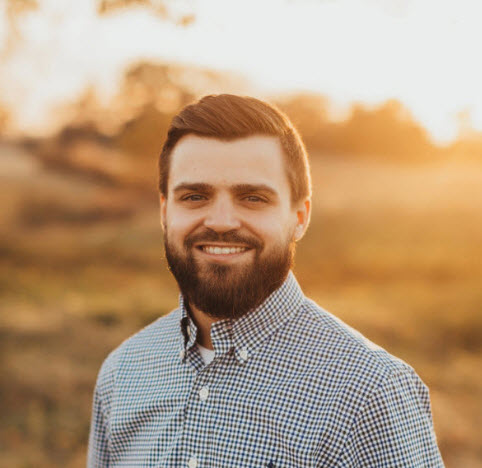 As ATS Lean Scheduling International's Manager of Customer Development, Chris Brewer works with LSI's clients on a daily basis to understand their present struggles and provide them with the tools and support they need to overcome and excel.
ATS Lean Scheduling International is part of the ATS Global family.