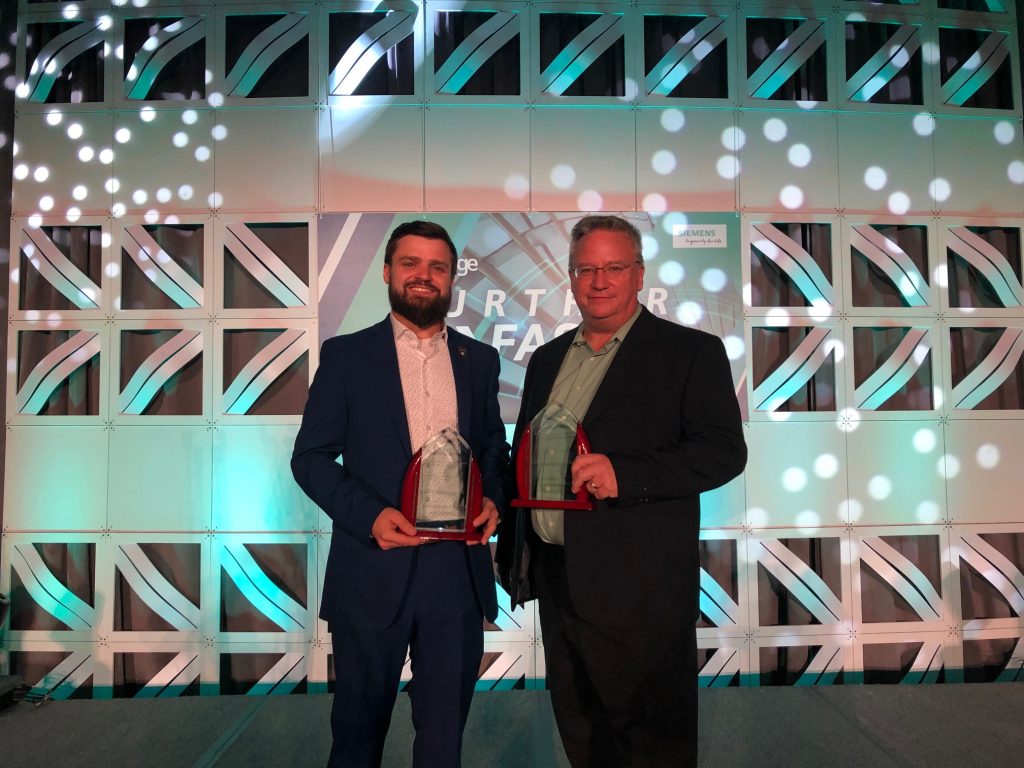 San Antonio, TX
The 2019 Siemens Americas Solution Partner Conference was hosted December 2 – December 6, 2019 in San Antonio, Texas. Representing Lean Scheduling International at the conference was Senior Partner, Dan Hahn, and Customer Development Manager, Chris Brewer. The week was full of excitement as Siemens' implementation partners from all over the Americas joined together for seminars, training, collaboration, and networking. To cap off the week, the 2019 awards banquet was hosted on Thursday evening, December 5. LSI won 2 awards that night!
The first award given was the "Competitive Advantage" award. This award was earned as LSI's sales team put Preactor directly against a competitor's product and won the bid in a landslide with a prospective Fortune 500 company. Dan Hahn said, "We told the prospect that if they could get 3 references that hold their weight then we would kill the deal and walk away. They came back to us with a purchase order soon after."
The second award was presented to LSI, recognizing us once again as Siemens' top implementation partner in Preactor Advanced Planning & Scheduling sales for the 2019 year. This award directly reflects the belief and trust that our clients have placed in us to successfully implement their scheduling solution. Without them, it would not be possible! Thank you all for a great year!