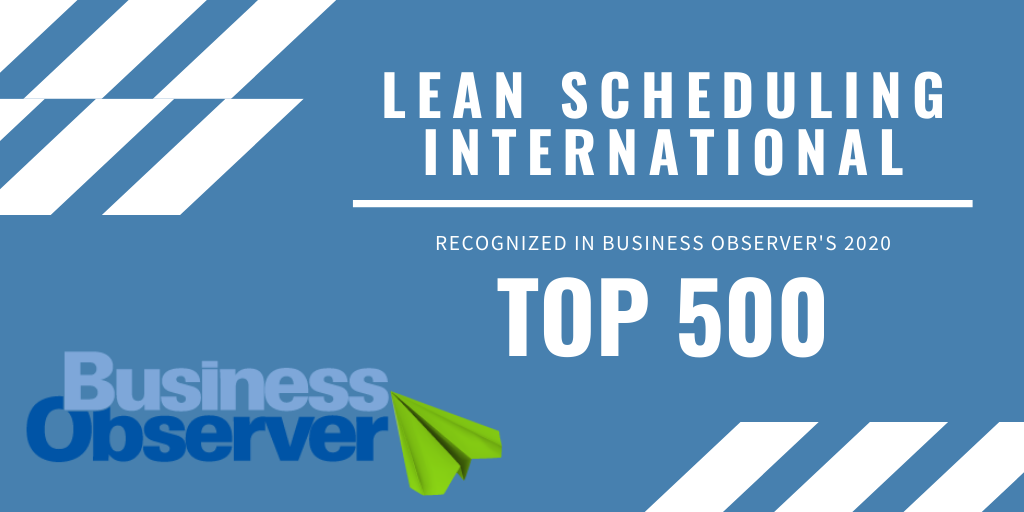 Lean Scheduling International ranked among Business Observer's Top 500 list for 2020! This annual announcement by the Business Observer recognizes the largest and fastest growing companies on the Gulf Coast of Florida. At its core, the Top 500 list includes a ranking of the largest 500 companies in the region based on revenue.
"This is certainly a testament to our great clients," LSI Senior Partner Dan Hahn said. "We partner with our clients and build long-term relationships that are mutually beneficial. They place a lot of trust in us to deliver quality planning & scheduling solutions to them. Our success and growth is a direct reflection of that trust."
The Business Observer, based in Sarasota, Florida, is a weekly newspaper for business leaders on the Gulf Coast of Florida. Started in 1997, the outlet is the leading provider and most authoritative source of business & economic information affecting the Gulf Coast of Florida.